The Canadian Race Track Database
Over 800 race tracks have operated in Canada over the years and they're listed here.

---
Here is why the history part of the site was not updated in years:
I spent five years researching and writing a book. The Ontario Regiment (RCAC) celebrated its 150th anniversary in 2016 and I wrote its official history. The book is now available. Visit the Ontario Regiment Museum at 1000 Stevenson Road North in Oshawa during Museum hours to purchase a copy or click here.
The book is 320 pages and includes a large number of photographs, maps and line drawings.

I have been doing other military history writing but I will get back to the racing history in the winter of 2017-18. Check back for updates.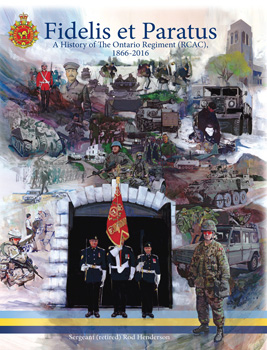 Site Updates: Late 2017, early 2018
I have been able to put aside my military history writing for a while to finally get back to updating the history part of this site. My intent is to make a number of changes this autumn.

I have been receiving some good photos from readers of the site and I will be adding these. The track database is far out of date, so that will be updated soon. I am also going to try to track down the cause of the intermittent slowness.

March 13, 2018: Another update of the track database - lots of changes. I have also changed the database from Access to MySQL, which I hope will fix the slowness issue.
March 3, 2018: Added a Shearing Speedway program cover and photos for Oakwood Speedway, Richelieu Park, Langford Speedway and Peterborough Speedway.

December 21, 2017: Photos added for Davidson Airport.

December 20, 2017: Photos added for Lansdowne Speedway, Saratoga Speedway (QC) and Murillo Speedway.

December 13, 2017: The track database has finally been updated after about five years! There are more changes that I can cover here. Several tracks closed, some name changes, lots of facts updated and even some new entries. Also added were photos for Orillia Speedway, photo and program for Beamishill Speedway, photos for CNE Speedway, Edmonton Exhibition, Brighton Speedway (paved), Seymour Speedway, Mosport Speedway and Tweed Speedway.
November 29, 2017: The first update is to change how the historic photos appear. They are now a Facebook-style browser, the same as I changed the Brighton Speedway galleries prior to the 2017 season. While doing this update I took the time to add photos for Wasaga Beach Speedway, Aylmer Fairgrounds and Speedway Park (Concord, ON).
Brighton Speedway - September 9, 2017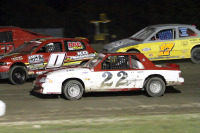 The last points night of the season.

Click for larger size sample photos


Stinger
Comp4
Canadian Modified
Late Model

Brighton Speedway - September 3, 2017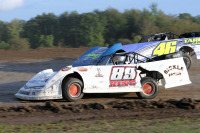 Day 2 of the Labour Day weekend.

Click for larger size sample photos


Pro Stock
Canadian Modified
Late Model
SOS
Brighton Speedway - September 2, 2017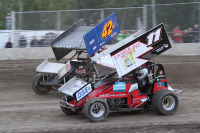 Day 1 of the Labour Day weekend.

Click for larger size sample photos

Stinger
Comp4
Pro Stock
Canadian Modified
SOS
Brighton Speedway - August 5, 2017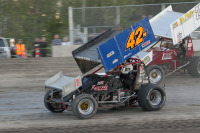 The Southern Ontario Sprints were on the schedule.

Click for larger size sample photos

Stinger
Comp4
Pro Stock
Canadian Modified
SOS

Brighton Speedway - July 22, 2017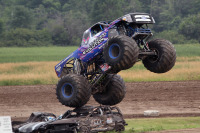 The grandstands were packed for the annual visit of monster trucks.

Click for larger size sample photos


Stinger
Comp4
Canadian Modified
Late Model
Monster Trucks
Kawartha Speedway - July 21, 2017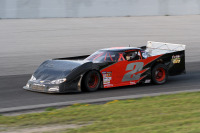 OSCAAR Super Lates, OSCAAR Modifieds, OSCAAR Hot Rods, Canadian Modifieds and Ontario Legends made for an action-packed night.

Click for some of my favourite photos

Brighton Speedway - July 15, 2017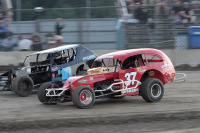 Vintage modifieds and the OSCAAR Hot Rod class were on the program.

Click for larger size sample photos


Pro Stock
Canadian Modified
Late Model
Vintage Modifieds
OSCAAR Hot Rods
Brighton Speedway - July 8, 2017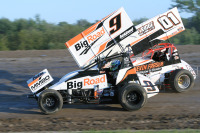 After a July 1 rain-out, Brighton was back in action with another visit by the Southern Ontario Sprints.

Click for larger size sample photos


Comp 4
Pro Stock
Canadian Modified
Late Model
SOS
Karts
Brighton Speedway - June 24, 2017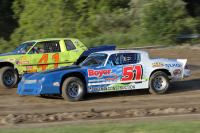 All five of Brighton's classes plus a motorcycle demonstration were on the schedule.

Click for larger size sample photos

Stinger
Comp 4
Pro Stock
Canadian Modified
Late Model
Motorcycle

Brighton Speedway - June 17, 2017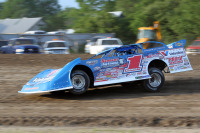 The World of Outlaws Late Model series made a return visit along with the Southern Ontario Sprints and the Brighton Pro Stocks.

Click for larger size sample photos


Pro Stock
Late Model
SOS

Brighton Speedway - June 10, 2017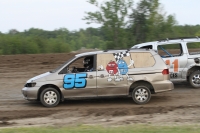 All five classes, vans and fan appreciation made for a busy night.

Click for larger size sample photos

Stinger
Comp4
Pro Stock
Canadian Modified
Late Model
Van

Brighton Speedway - May 20, 2017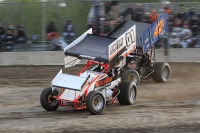 The Southern Ontario Sprint cars kicked-off their season.

Click for larger size sample photos

Comp4
Canadian Modified
Late Model
Sprint Cars

Brighton Speedway - May 13, 2017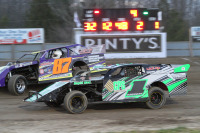 After a rain-out last week that left the pits half-flooded we were able to back on track.

Click for larger size sample photos

Comp4
Pro Stock
Canadian Modified
Late Model

Brighton Speedway - April 29, 2017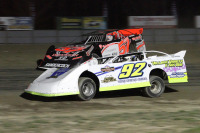 It was the opening night of Brighton Speedway's 50th season.

Click for larger size sample photos

Comp4
Pro Stock
Canadian Modified
Late Model



Coming Soon
(sometime, when I get time!)
Ghost Track - Golden Lake Speedway


The History of Western Speedway by Lois Pollard-Grant
Site Updates
Site Updates